Free Ways to Recover Unsaved PowerPoint in Windows
Scenario: Want to recover unsaved PowerPoint
"I'm working on a very important PowerPoint and it's related to my presentation. But my computer suddenly crashed just now, and I didn't make a backup. When I restarted, I found it was gone! I wonder if it is possible to recover unsaved PowerPoint? If there is, please tell me how to do it, thanks in advance!"
Why recover unsaved PowerPoint?
Nowadays, more and more people use PowerPoint to work. But sometimes, when a user is working on an important PowerPoint presentation, it may close abruptly, leaving the user too late to save the PowerPoint. Once lost, it will bring a serious impact on users. When this happens, you may panic. But don't worry, this article will introduce several methods to show you how to recover unsaved PowerPoint in Windows.
How do I recover unsaved PowerPoint in Windows?
Here are four effective ways to solve how to recover PowerPoint file not saved in Windows, including a powerful and free third-party file recovery tool.
Method 1. Retrieve PowerPoint by Recover Unsaved Presentations
PowerPoint periodically stores data from presentations, so you can get back unsaved files with this feature.
Step 1. Open PowerPoint and click File in the upper left corner.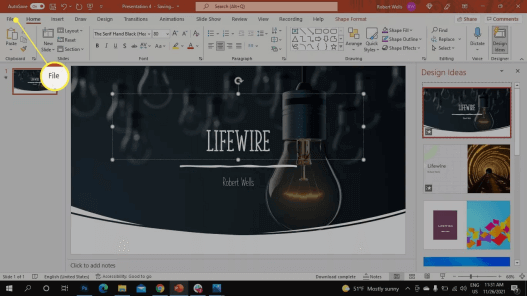 Step 2. Click Open, then click Recent, and finally select Recover Unsaved Presentations at the bottom.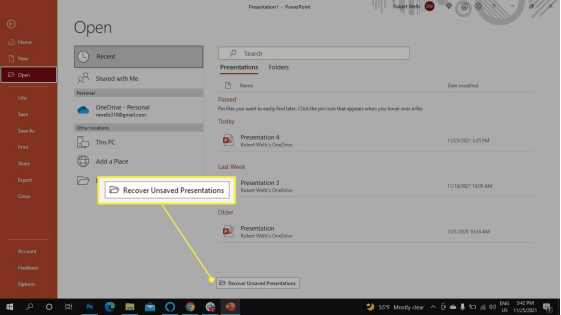 Method 2. Recover unsaved PowerPoint via AutoRecover
AutoRecover is a built-in feature of PowerPoint and can also help you recover unsaved PowerPoint presentations. But only if you make sure this setting is enabled.
Step 1. Open PowerPoint and click File in the upper left corner.
Step 2. Select Info, and then click Save. Make sure you have checked "Save auto-recover information every x minutes", and "Keep the last Auto recovered version if I close without saving".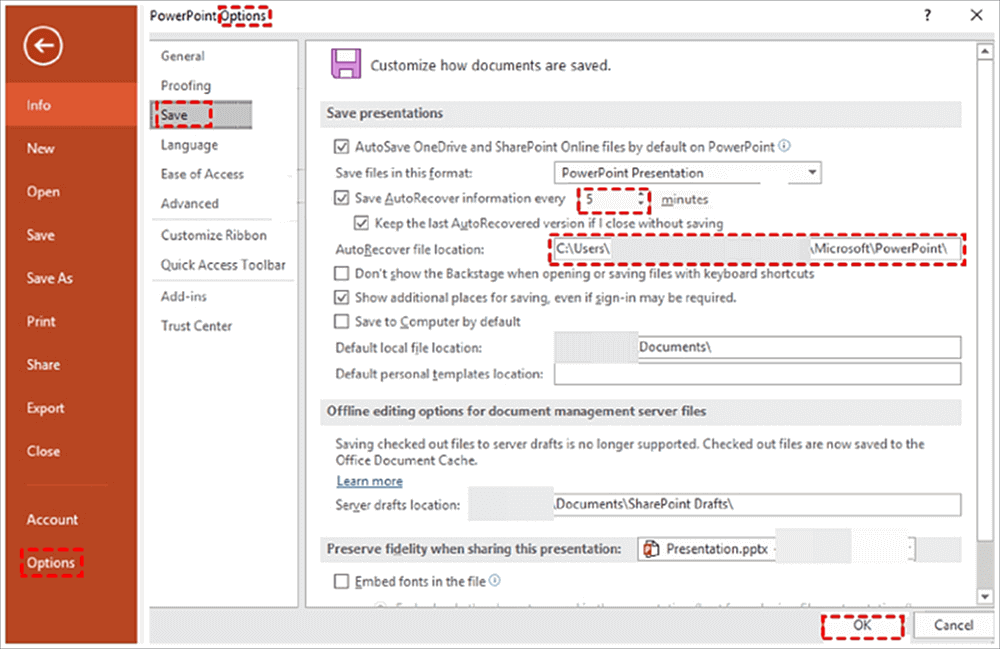 Step 3. Find the files you need according to the AutoRecover file location.
Method 3. Recover unsaved PowerPoint with Windows File Recovery
If the above two methods still fail to get back unsaved PowerPoint, then you can try Windows File Recovery. This is a command-line program for Windows 10 2004 and above. Because there is no graphical user interface, the user must enter the correct command line to generate the action.
The advantage of Windows File Recovery is that it is safe and successful, but it is complicated and unfriendly to ordinary users. Next, I will show you the specific steps.
Preparation:
Download Windows File Recovery from the Microsoft Store.
Click "This PC" and click "Properties" for the disk where the PowerPoint presentation was lost. Find out the File system of this disk.
Step 1. Run Windows File Recovery as an administrator.
Step 2. According to your own situation, enter the command:
winfr source-drive: destination-drive: [/mode] [/switches]
Tips:
Source-drive: The location where the file is located.
Destination-drive: The location where the files are restored.
[/mode]:
| | | |
| --- | --- | --- |
| File system | Circumstances | mode |
| NTFS | Deleted recently | Regular |
| NTFS | Deleted a while ago | Extensive |
| NTFS | After formatting a disk | Extensive |
| NTFS | A corrupted disk | Extensive |
| FAT and exFAT | Any | Extensive |
[/switches]:
Switches
Meaning
Supported mode(s)
/n
Filter the scan range: scans for a specific file with its file name/path/type, etc.
All
/y:
Recover specific extension groups.
Signature
/k
Recovers system files.
NTFS
Segment
/u
Recovers undeleted files, for example, from the Recycle Bin.
NTFS
Segment
Eg: If you want to restore the PowerPoint file lost from C drive yesterday to D drive, and the file system of C drive is NTFS. Then you can write winfr C:D:/Regular/n. And because the suffix of PowerPoint files is .pptx, you can use * to connect them, which means that all .pptx files will be recovered. So the end result is winfr C:D:/Regular/n*.pptx
Method 4. Use WinfrGUI to recover unsaved/deleted PowerPoint File
You've already seen how to recover files using Windows File Recovery, which is too difficult for users with no computer experience.
Fortunately, there is a free Windows File Recovery alternative tool here. WinfrGUI fully invokes the functionality of Windows File Recovery, allowing users to retrieve lost files with a graphical user interface. It has the following characteristics:
Simple and user friendly. Recover deleted files in Windows 10/11 with just a few clicks.
Free and efficient. 100% free recovery of media/office/compressed files etc.
Compatible and safe. Support Windows 10 2004 and above, NTFS/FAT/exFAT/ReFS.
Please download this freeware to see how to recover unsaved PowerPoint in Windows.
Step 1. Download and install WinfrGUI on your computer. Then select one partition for scanning data and one place for saving recovered PowerPoint files respectively.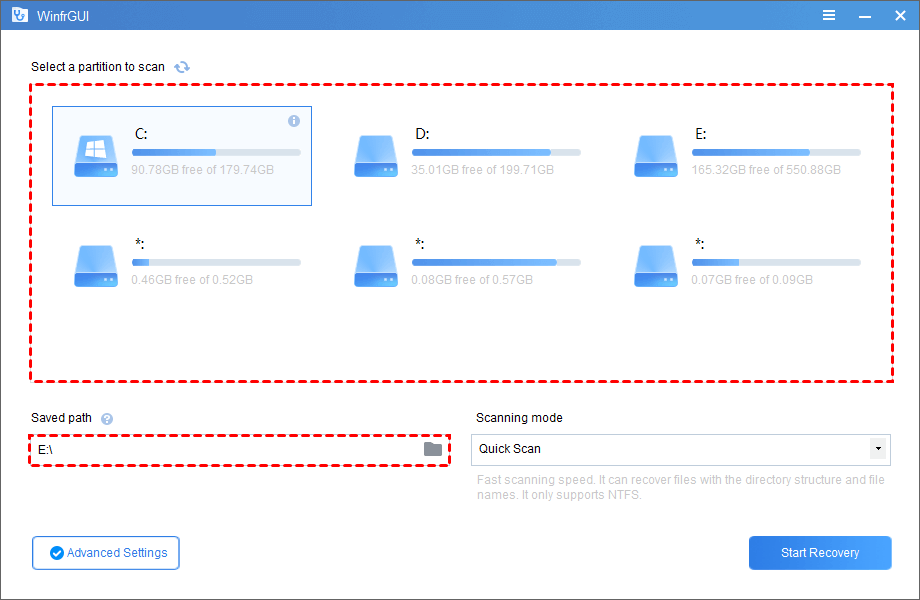 Step 2. Select Quick Scan or Deep Scan. Then specify file types and folders after clicking "Advanced Settings".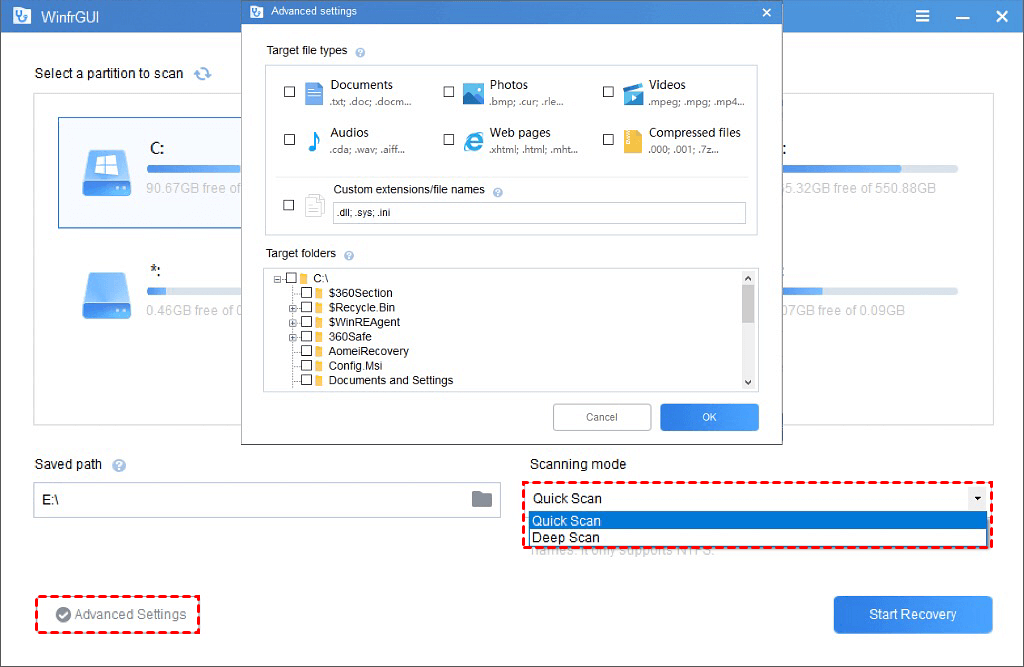 Step 3. Click "Start Recovery" and wait patiently, your recovered files will be saved in the destination drive which you've chosen.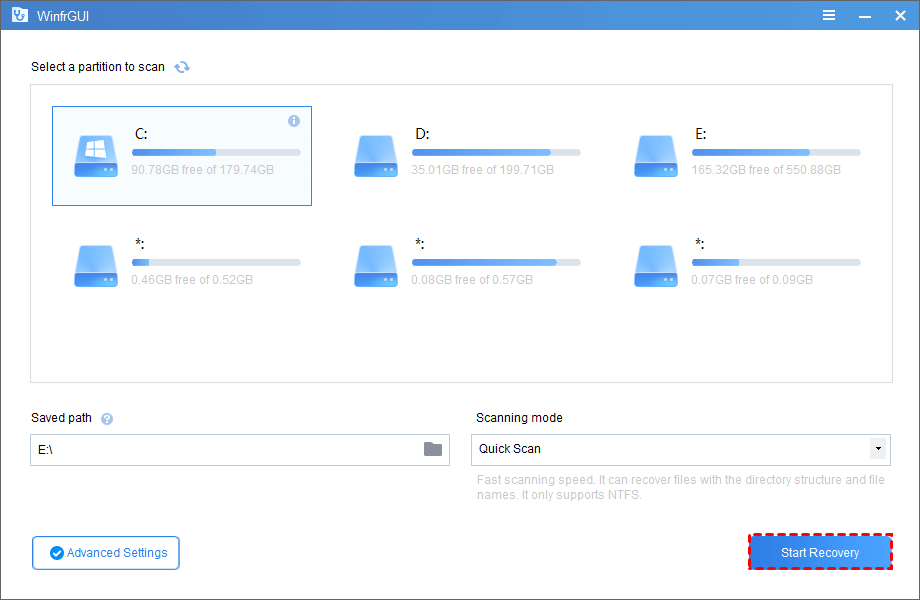 Did you see it? This is the whole process of how to recover unsaved PowerPoint. If you are in this situation, please choose the method that suits you.