How to Recover Deleted Files from Recycle Bin After Empty
Can I recover files from recycle bin after empty in Windows 10?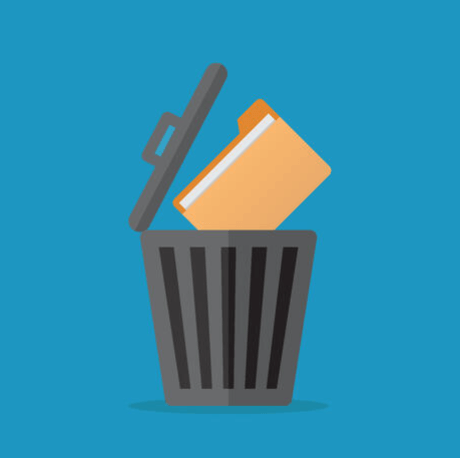 Think about it, have you ever encountered a situation where you realize after emptying the Recycle Bin that you need to delete files from the Recycle Bin. When this happens, many people panic. They wondered if it was possible to recover the emptied recycle bin.
Actually don't worry. When the user empties the Recycle Bin, the data doesn't completely disappear from your computer. A copy of it is still stored on the same hard drive as the file, you just can't see it from the original path. The file will remain in the original path until new data replaces it.
So, before the files are overwritten by new data, you need to take some effective measures to avoid the files being permanently deleted. The purpose of this article is to give you how to recover deleted files from recycle bin after empty.
Free ways to recover deleted files from recycle bin after empty
Here are some very useful ways to get your deleted files back, including using Windows built-in programs and powerful third-party data recovery software.
Method 1. Restore deleted files from Previous Versions
If you have turned on Windows Restore Point or Back up and Restore, it will automatically back up Windows for you. Therefore, you can go back to the version before the file was deleted to get it back.
Step 1. Browse to the folder where the deleted file is located, right-click the folder and select "Restore Previous Version".
Step 2. In the list, you will see the previous version of the folder. Select the corresponding version according to the time and click "Restore".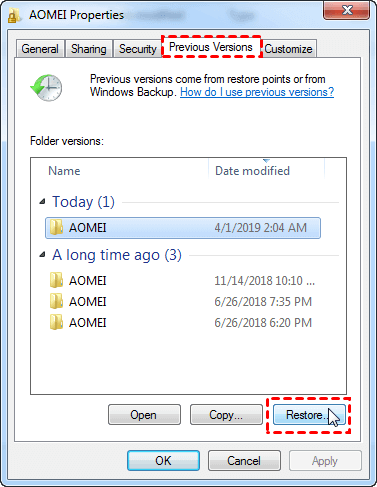 Method 2. Recover deleted files by File History
Except for the Previous Version. If you have File History enabled, you can also use the following methods to get back your lost files.
Step 1. Open "Control Panel", click "System and Security".
Step 2. Then, click "File History".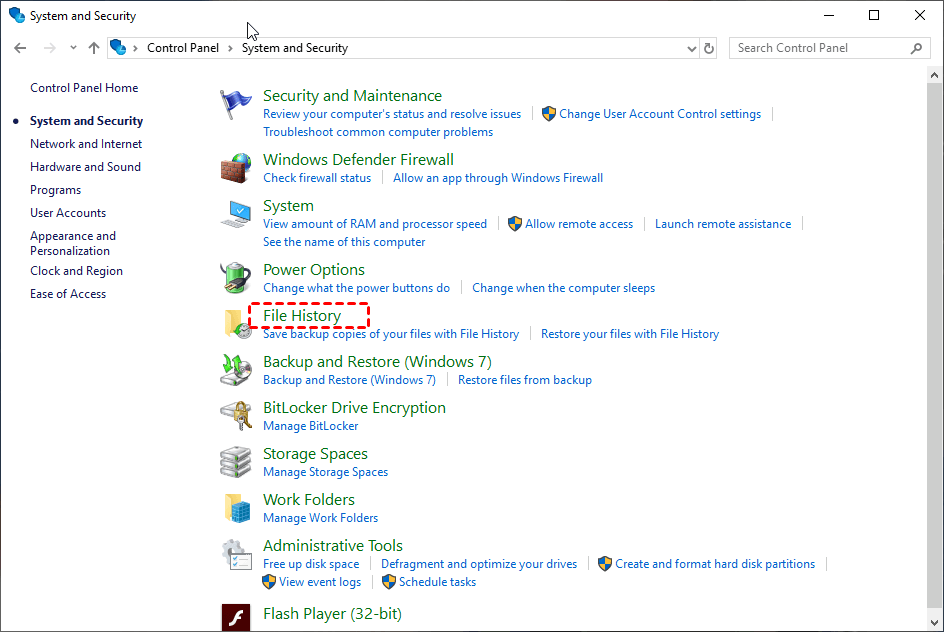 Step 3. Click "Restore personal files" at the left corner.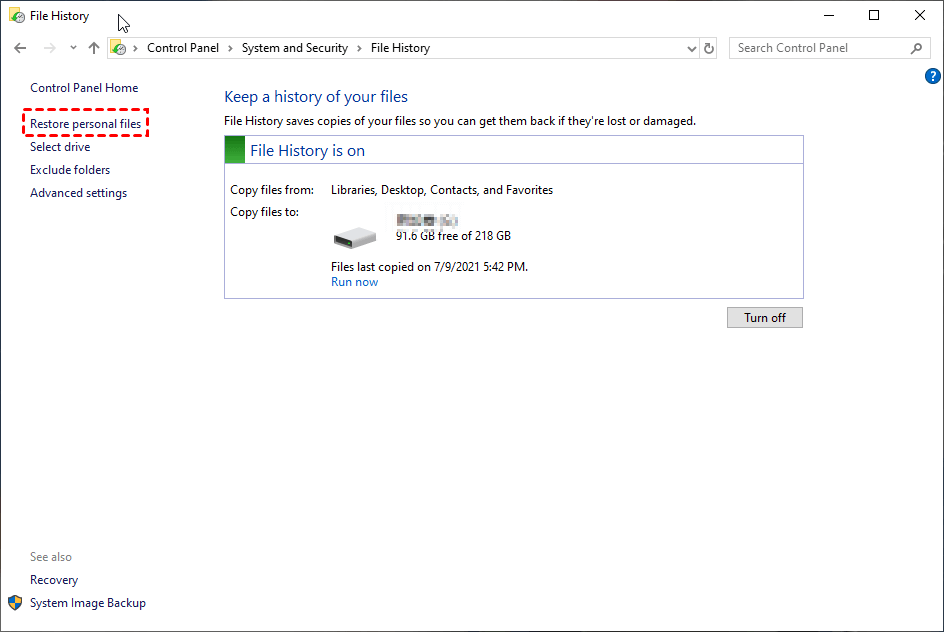 Step 4. Find the deleted files you want, click the Restore button.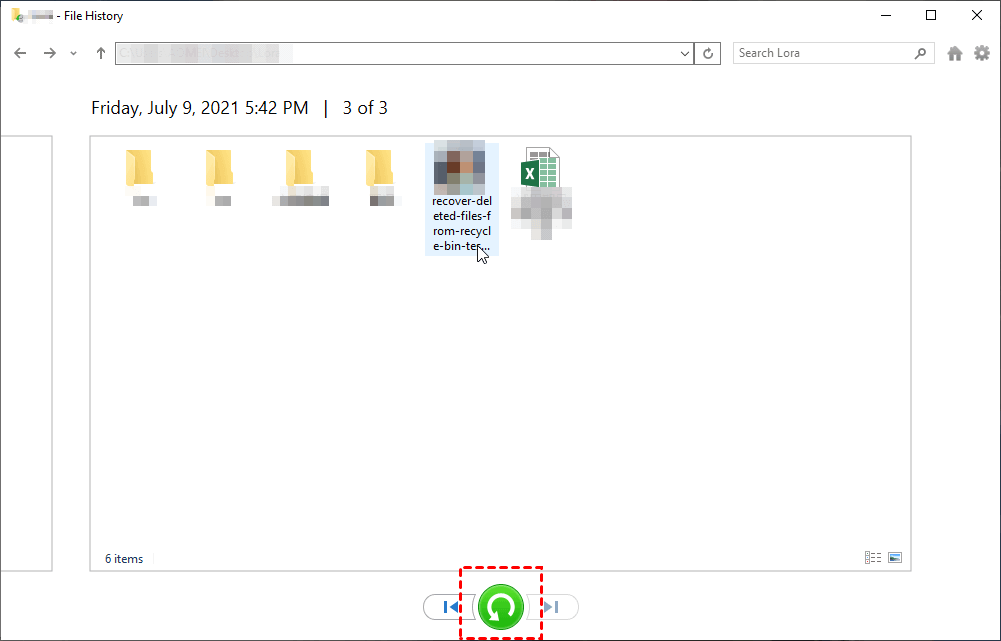 Method 3.Recover deleted files from with Windows File Recovery
If method 1 and method 2 do not work, then try method 3. Windows File Recovery is a command-line program released by Microsoft that supports retrieving lost files in Windows 10 (2004 and above), with a high recovery success rate and safety.
Although the command line program is difficult to use for ordinary users, I will provide the specific steps of how to recover deleted files from recycle bin after empty by Windows File Recovery.
Step 1. Install Windows File Recovery in the Microsoft Store.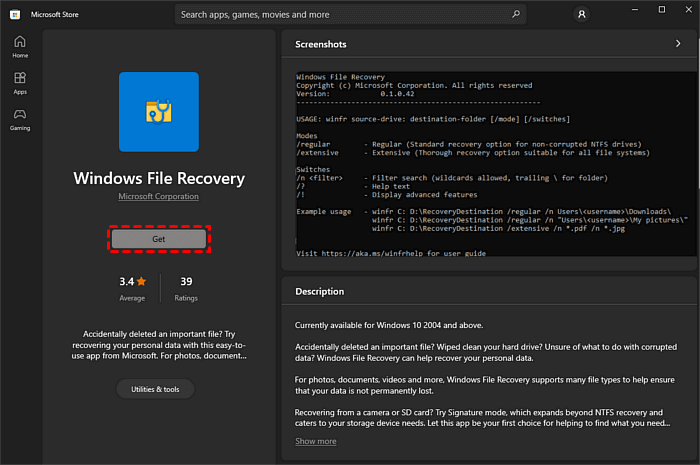 Step 2. Figure out the file system of the disk where the deleted file is located.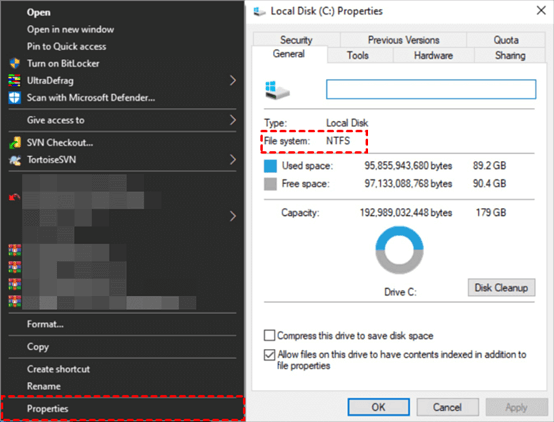 Step 3. After that, open the Windows File Recovery. Then, type in: winfr source-drive:destination-drive:[/mode] [/switches].
Notes:
Source-drive: The location where the file is located.
Destination-drive: The location where the files are restored.
[/mode]: Choose the mode according to the actual situation.
| | | |
| --- | --- | --- |
| File system | Circumstances | mode |
| NTFS | Deleted recently | Regular |
| NTFS | Deleted a while ago | Extensive |
| NTFS | After formatting a disk | Extensive |
| NTFS | A corrupted disk | Extensive |
[/switches]: Select the corresponding switch to narrow the scan range.
Switches
Meaning
Supported mode(s)
/n
Filter the scan range: scans for a specific file with its file name/path/type, etc.
All
/y:
Recover specific extension groups.
Signature
/k
Recovers system files.
NTFS
Segment
/u
Recovers undeleted files, for example, from the Recycle Bin.
NTFS
Segment
What you should know:
The source and destination drives cannot be the same. If your PC doesn't have a suitable drive to restore deleted files, you can plug in a USB and use it as the destination drive.
Extensive mode can divided to Signature and Segment. Signature mode recovers lost files under all File Systems using file headers. Segment mode recovers lost files under NTFS using file record segment.
You can use * to locate the suffix of the file which needs to be recovered.
Now, do you know how to use these parameters? Let me give another example, if you want to restore the deleted files in Disk C (NTFS) to E drive, then you can enter: winfr C:E:/segment /n.
Another easy way to recover deleted files (Recommend)
While using Windows File Recovery to recover deleted files has a high success rate, Command-Line programs are indeed more difficult to use than GUI programs and are not suitable for all users. Don't worry, here's an easier way to do the same thing.
WinfrGUI (Support Windows 10 2004 and above) is a free third-party data recovery program, it fully invokes the functions of Windows File Recovery and provides a graphical user interface, users can recover lost files by clicking the mouse. If you want to recover deleted Word/Excel/PowerPoint, it can definitely help.
Do you want to know how to recover deleted files from recycle bin after empty? Please download the freeware to have a try.
Step 1. After installation, open WinfrGUI.
Step 2. Select the partition where the deleted file is located and select the path to restoring the file.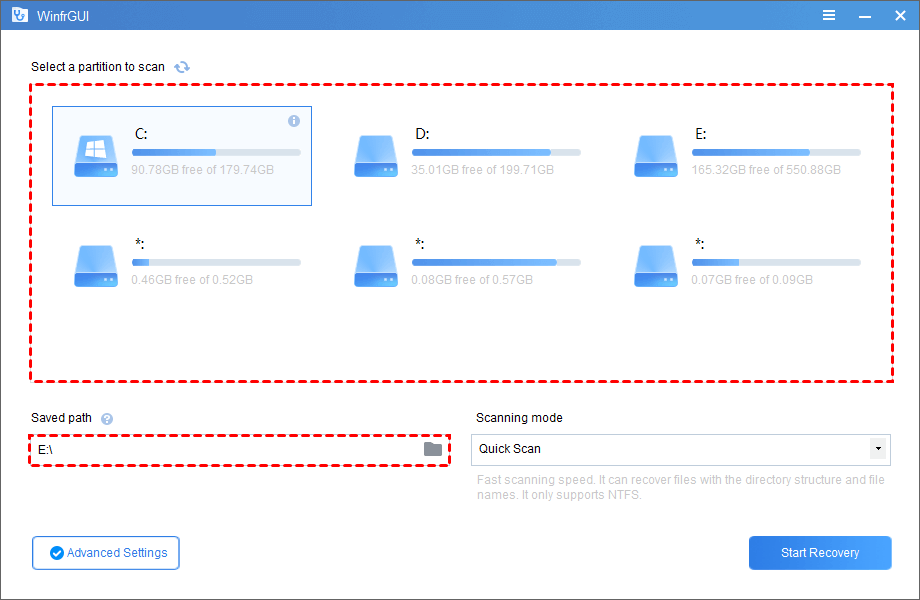 Step 3. Select the target file type in "Advanced Settings", here select "Documents".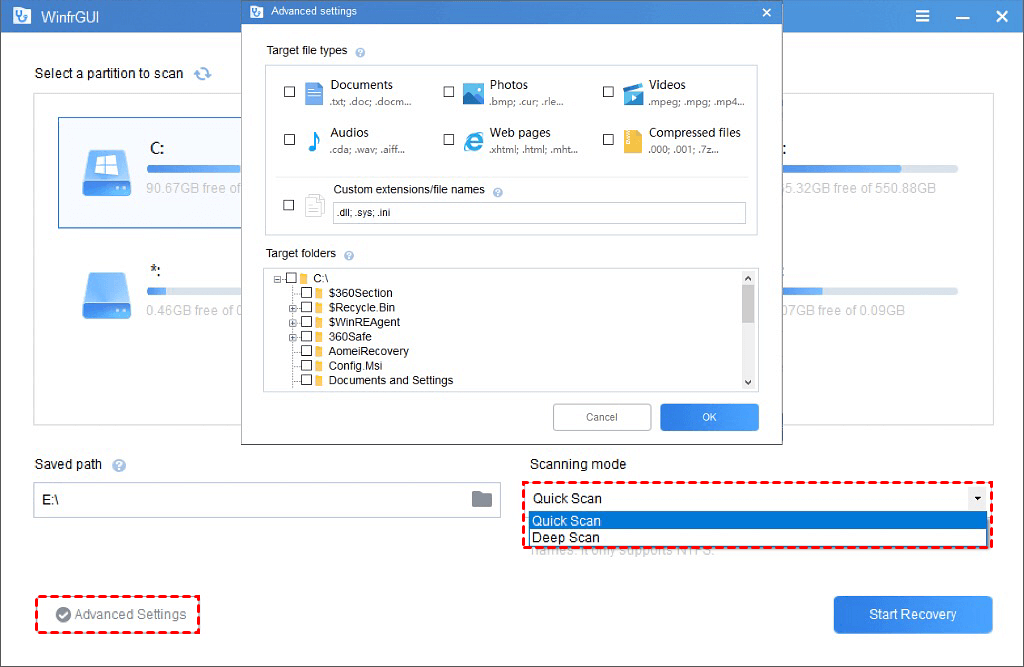 Step 4. Click "Start Recovery" and wait patiently, your recovered files will be saved on the target drive or folder you located.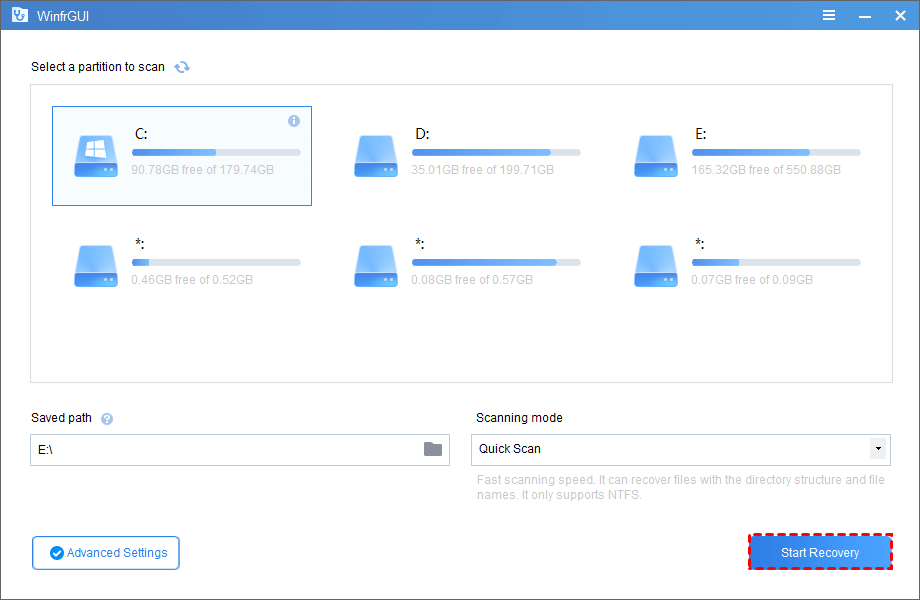 Conclusion
This article provides 4 methods to solve how to recover deleted files from recycle bin after empty for you, and they are all free. If you are anxious about recovering deleted files, give it a try.