[Three Free Methods]: How to Recover Deleted Zip Files Free
A zip file is a common file format that compresses multiple files into a single document and when you need to use the file, you can unzip it. In our daily life, we often use zip files, especially in file transfer, because it greatly reduce the file space.
Sometimes we will lose our files due to accidental deletion, computer formatting, virus intrusion. At this time, we must be very panic, because there are multiple files compressed in the zip file. If we can't retrieve it successfully, it means that multiple copies of data are lost.
In the following post, I will give you three ways to tell you how to recover deleted zip files free.
Retrieve zip files from Recycle Bin
The Recycle Bin is one of the system folders in the Windows operating system, which is used to temporarily keep deleted files, make good use of the recycle bin to facilitate daily document maintenance work. So when you want to recover your zip files, you can check the recycle bin at first.
Step 1. Open your Recycle Bin on the desktop, find the target file.
Step 2. Right-click the target file and click "Restore".
Tip: If you don't find your files in the recycle bin, there may be several reasons.
You emptied the recycle bin.
Your computer is formatted or virus invaded.
Recover files from File History
File history is a built- in feature of Windows, which can help users to restore a variety of documents like zip, pdf, images, etc. But it has a premise, before you lose the file, you have to turn it on. If you always have a habit of backing up your data, you can restore files from it easily. Now, I will tell you how to recover deleted zip files from File History.
Step 1. Open the "Control Panel", then find the "System and Security".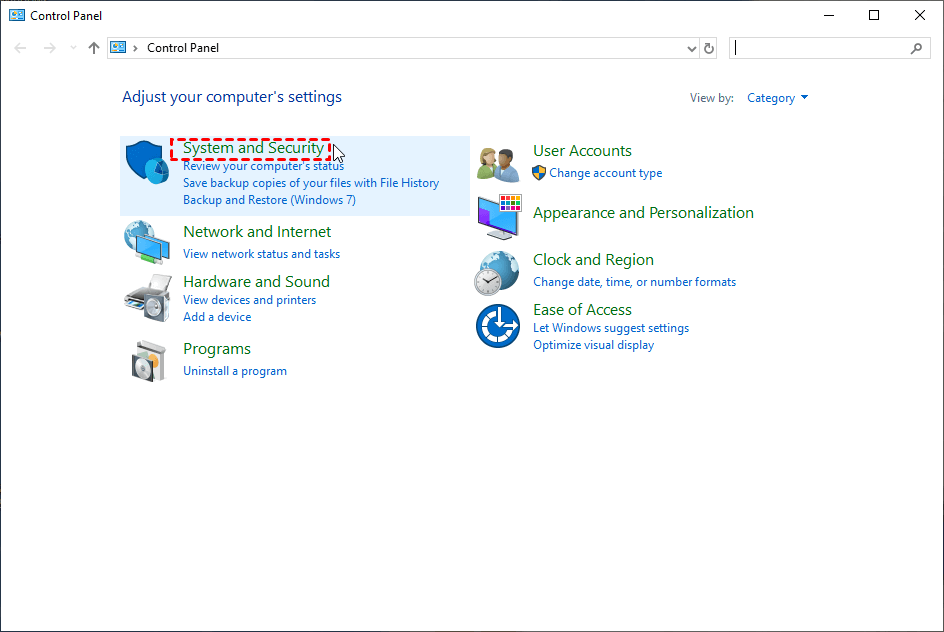 Step 2. Find the "File History" and click it.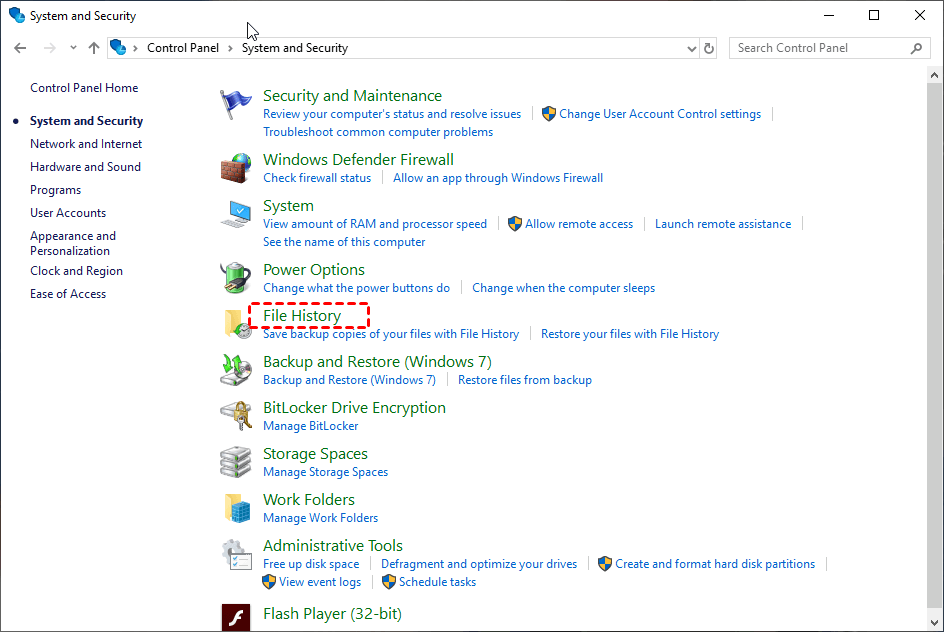 Step 3. On the left list, find and right-click the "Restore personal file".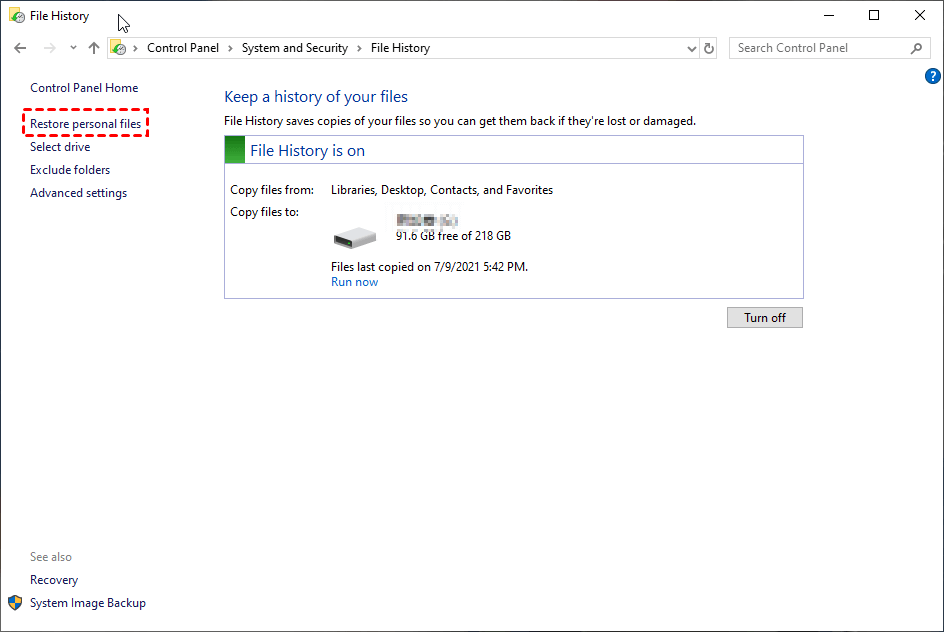 Step 4. The deleted file will appear on your interface, and then click the "Restore" button.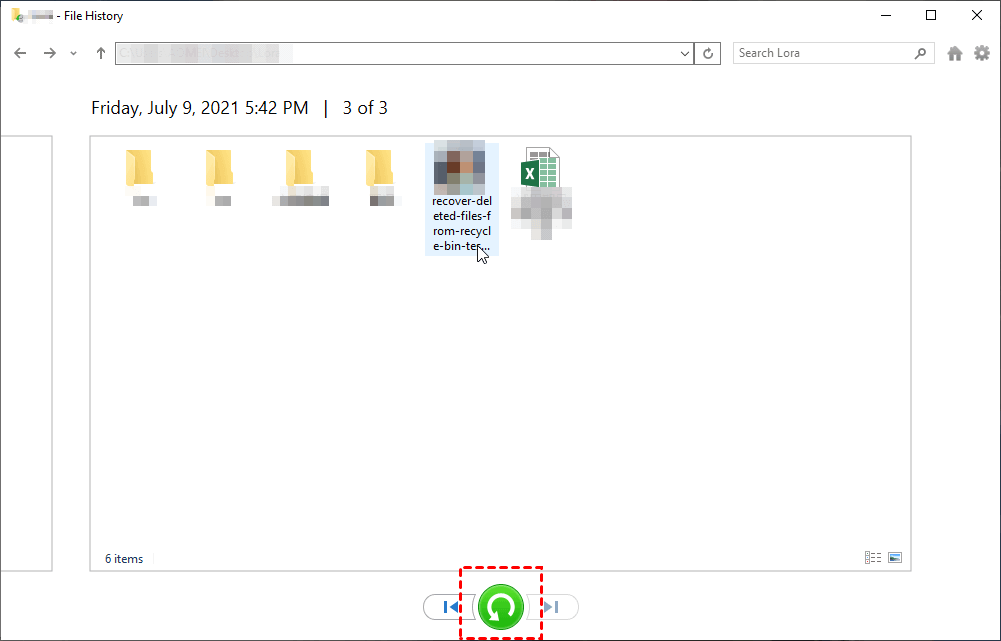 Using Windows File Recovery to retrieve files
Windows File Recovery is a command-line program issued by Microsoft in 2020. Most people think this software is a bit difficult to operate because users have to learn some parameters that they may haven't seen before. Windows File Recovery does not provide an intuitive graphical interface, so it is hard for people without computer knowledge to understand. But if you have a little computer background, it will be easier for you to get started.
If you want to use it , I can show you how to retrieve a zip file by using Windows File Recovery. First of all, you should download this software in official page.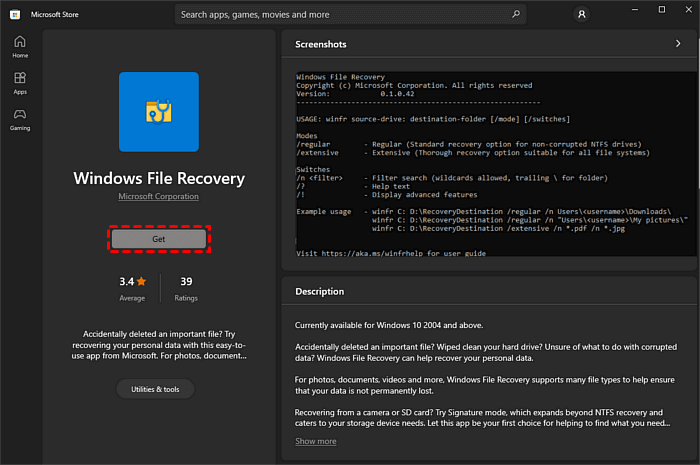 Before writing the command line, you should understand these parameters.
File system: the way your disk uses to store and retrieve the data.
Source drive: where you have lost your files.
Destination drive: the place that you store your recovered files. (the source drive and the destination must be different.)
Mode: regular & extensive. You will select the mode depending on the file system.
| | | |
| --- | --- | --- |
| File system | Scenarios | mode |
| NTFS | Deleted recently | Regular |
| NTFS | Deleted for a while | Extensive |
| NTFS | Formatted disk | Extensive |
| NTFS | Corrupted disk | Extensive |
| FAT and exFAT | Any | Extensive |
Switch: narrow the scanning range.
| | | |
| --- | --- | --- |
| Switches | Meaning | Supported mode(s) |
| /n | To filter the scan range: scans for a specific file with its file name/path/type, etc. | All |
| /y: | Recovers system files. | NTFS/segment​​​​ |
| /u | Recovers undeleted files, for example, from the Recycle Bin. | NTFS/Segment |
Finally, you can write the command line, the command template will be like: winfr source-drive: destination-drive: [/mode] [/switches].
Actually, WinfrGUI is better than Windows File Recovery. First of all, functionally, they are exactly the same, because the former invokes the latter completely. Secondly, WinfrGUI is more efficient in that it provides a graphical interface, so users can follow the pictures to complete file recovery. Last but not least, it's safe and has no file size limitations during use.
Through the above description, I'm sure you have already felt its convenience. Next section, you can learn more about how to recover deleted zip files free. Now, you can get WinfrGUI by clicking the button below.
Step 1. Select the range to scan, and then choose a place to restore files.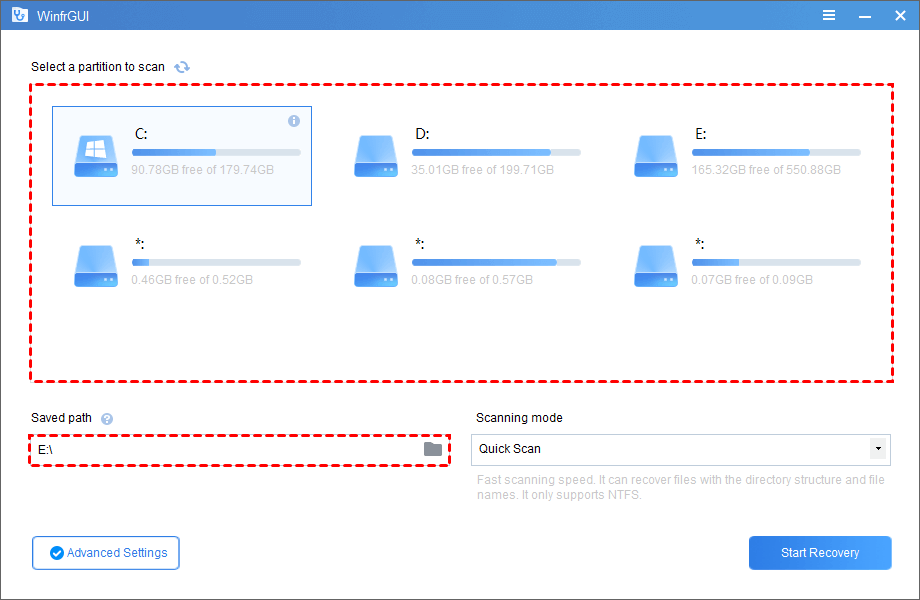 Step 2. Choose the scan mode, and determine the file type in "Advanced settings".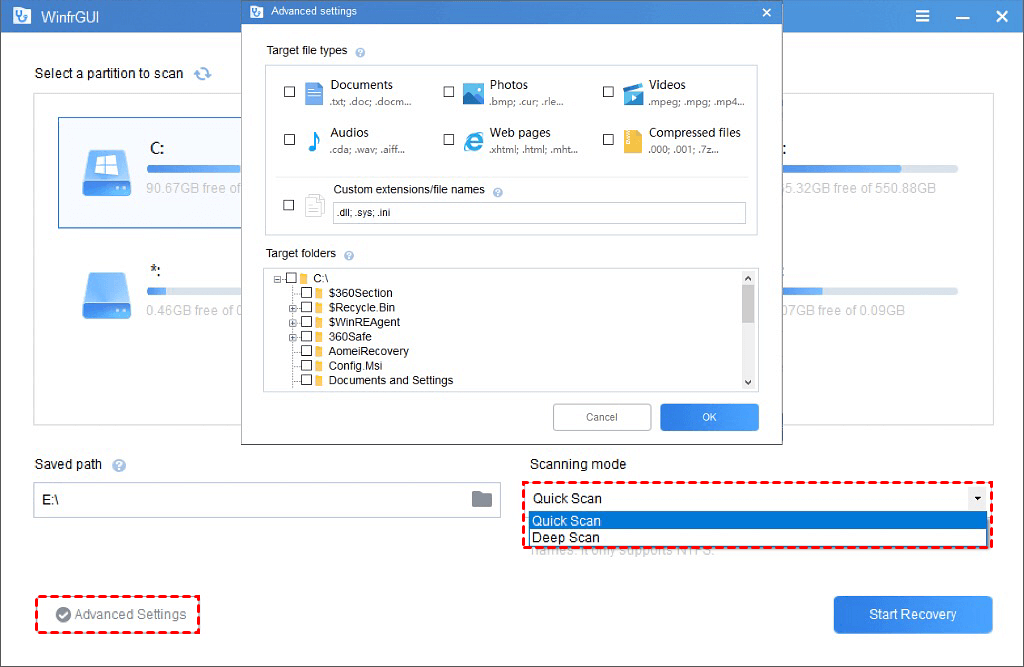 Step 3. Click the "Start Recovery" to complete the process.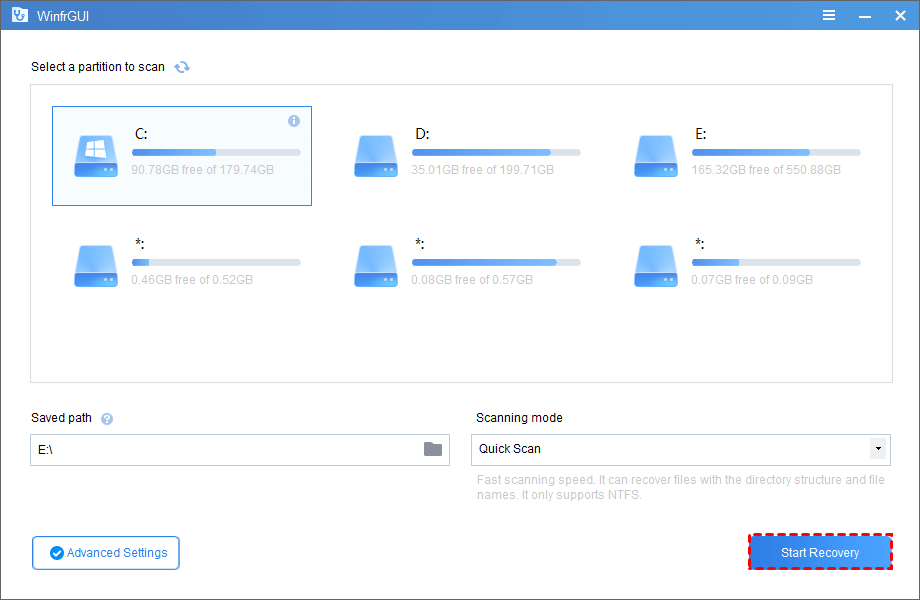 Bottom line
Through the article, you've already know how to recover deleted zip files free. By comparison, it's not hard to see WinfrGUI is indeed the most convenient and user-friendly way. I also hope you can regain the files by using it.