Help Center
Get started guide
What is WinfrGUI?
WinfrGUI is a free Windows data recovery software supported and endorsed by Microsoft. It fully invokes the functionality of Windows File Recovery (Microsoft command-line app) and provides a graphical user interface that allows all levels of users to recover deleted files from their computer in an easier way.
What WinfrGUI can do for you?
Recover lost Windows files including JPEG/PDF/DOCX/MP3/EXCEL/ZIP etc. from SSD/HDD/USB/memory card under Windows 11/10, NTFS/FAT/exFAT/ReFS.
System requirements
Support Windows 10/11, NTFS/FAT/exFAT/ReFS.
Three steps to use WinfrGUI
Step 1. Select a partition to scan & a location to save.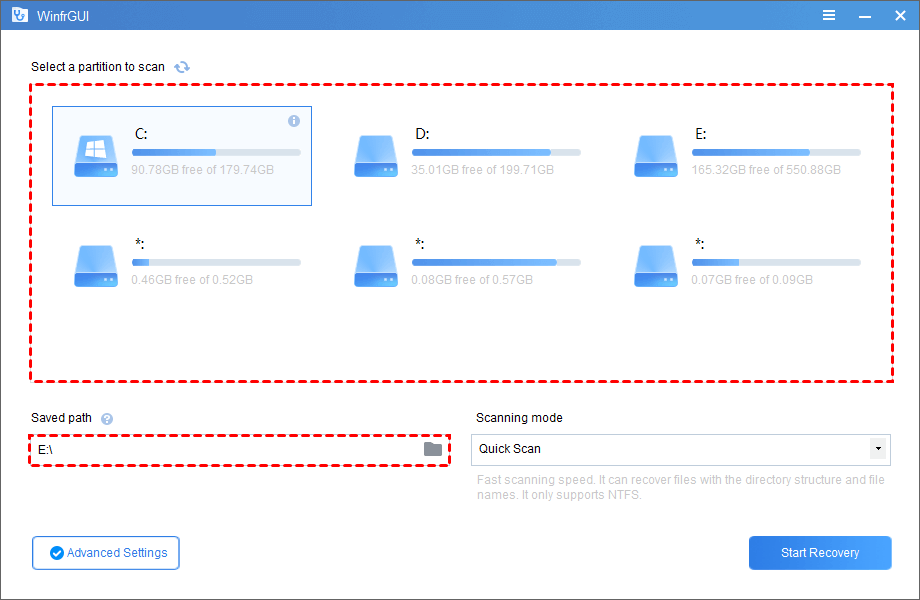 Step 2. Choose scanning methods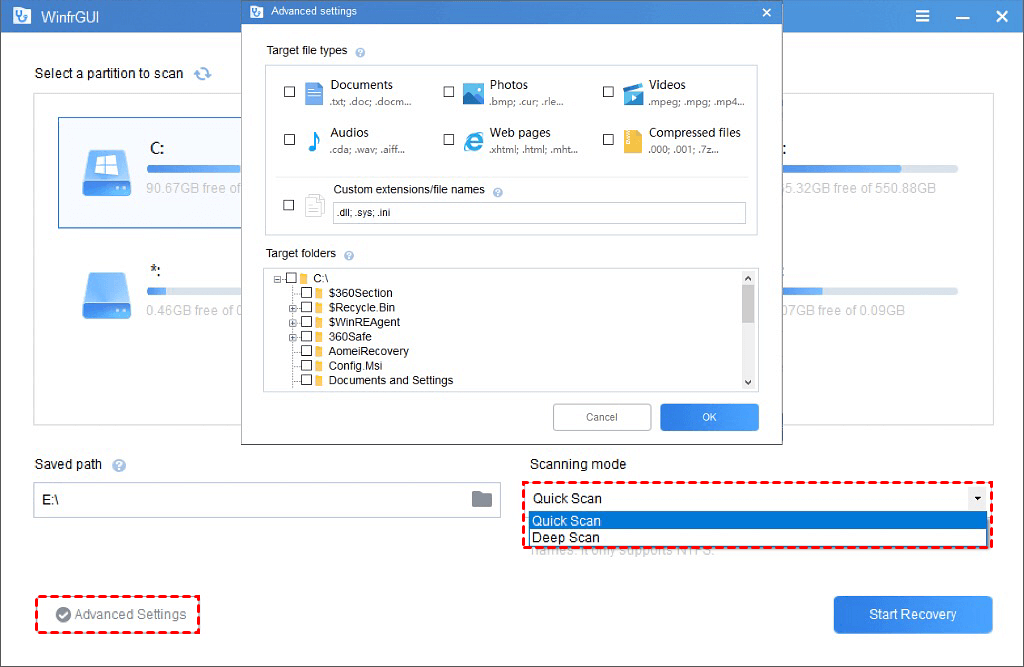 Step 3. Click "Start Recovery"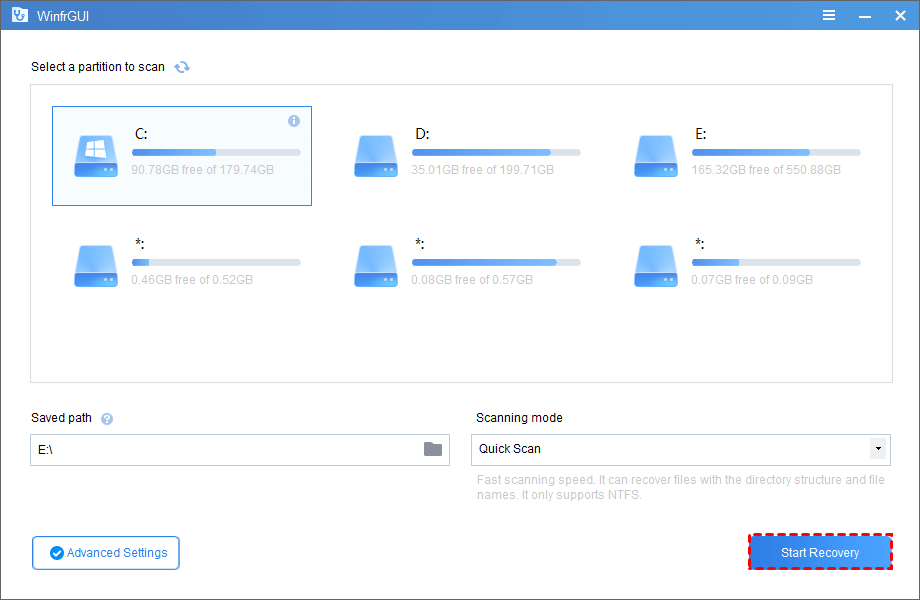 Frequently Asked Questions
Can I recover deleted files/photos/folders from Windows 10/11?
Yes, you can. WinfrGUI supports recovery of files with directory structure and file names under NTFS/FAT/exFAT/ReFS file systems, including media files/office files/ZIP files, etc.
How to recover deleted files from recycle bin?
When a file is permanently deleted from the Recycle Bin, it is invisible to the user but still resides on the hard drive until it is overwritten with new data. You can use WinfrGUI to recover some or all of the data.
Where do permanently deleted files go in Windows?
When you empty the Recycle Bin containing deleted files or use the Shift + Delete shortcut to delete files, Windows marks the files as deleted and deletes all pointers to them, which is why these files are invisible to the user.
Also, the space used by deleted files will be marked as free space. So technically, deleted files will still physically exist on your computer until Windows overwrites them with new data.
Knowledge Base
How Do I Recover Permanently Deleted Files from My PC?
How to Recover Deleted Files in Windows 10
How to Recover Deleted Files from Recycle Bin After Empty (Free)
Powerful File Recovery Freeware to Recover Deleted Files
How to Recover Deleted Word Documents in Windows 10 for Free
Contact
If you have any suggestion for WinfrGUI, please reach out to [email protected]. We will reply as soon as possible.